Unlike doctors whose primary job is to treat sick people, public health professionals try to prevent disease and promote wellness. They are researchers, educators, government workers, public policy analysts, hospital administrators, and many other kinds of professionals in a variety of careers.
When a public health crisis arises, it might be said that there is no one more central to the peaceful and safe functioning of society. Especially now, during the national public health emergency brought on by COVID-19, people are looking to public health professionals across the nation for guidance every single day. With this in mind, let's take a look at how a master's in public health empowers individuals to tackle our current crisis and future public health challenges, while helping bolster the health of individuals in their normal day-to-day.
A Growing Need for Public Health Professionals due to COVID-19
The worldwide outbreak of the coronavirus means a direct and urgent increase in opportunities for public health education, research, and international collaboration. In fact, the American Public Health Association has asked Americans to urge their members of Congress to prioritize public health infrastructure in order to address the COVID-19 pandemic and any future health crises that may arise.
Public health professionals play an important role in preserving community health. They make sure that information shared with the public is grounded in science and has their best interest in mind. Reliable and knowledgeable public health professionals will be critical in the next few years as the world addresses the impact that COVID-19 is having on vulnerable populations.
In Chicago, for example, more than 72 percent of virus-related deaths have been among African Americans, who make up just 32 percent of the city's population. Other marginalized groups that are particularly vulnerable include incarcerated individuals, people experiencing homelessness, Native Americans, grandparents helping with emergency childcare, and low-income communities with limited ability to self-isolate.
Make a Difference with a Master's Degree in Public Health
Many of the jobs that can help address these inequalities and help formulate the policies and infrastructure needed to handle a major public health crisis require a Master's in Public Health (MPH). Professionals with an MPH are positioned to step into these career opportunities that have the potential to save lives and provide vital information to shape public opinion and action on a widespread scale.
Public officials in the U.S. are currently utilizing public health information collected by Sacred Heart MPH students — just one example of how impactful and relevant the field of public health is during this time. Here are a few of the many essential careers that will impact future major public health issues.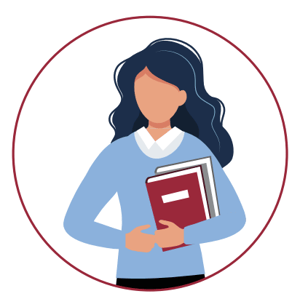 Public Health Educator

Health educators work in hospitals, nonprofit organizations, government, doctors' offices, private businesses, colleges, and other settings to teach people about behaviors that promote wellness. According to the Bureau of Labor Statistics, employment for health educators is projected to grow 11 percent from 2018-2028 due to efforts to improve healthcare outcomes and reduce healthcare costs.
Epidemiologist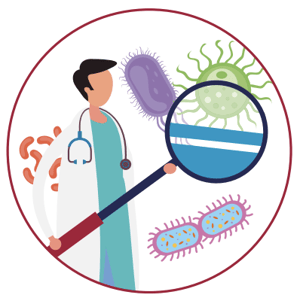 Epidemiologists investigate patterns and causes of disease and injury in humans. They are employed by state and local governments, hospitals, universities, and the federal government and can work for organizations like the CDC and private companies. Epidemiologists are required to have a master's degree, typically a master's in public health.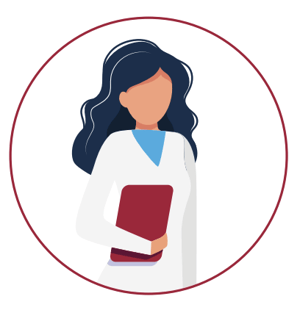 Community Health Worker
Community health workers have an in-depth knowledge of the communities they serve. They work to identify health-related issues, collect data, address health concerns, and help the people they serve to navigate health services. Community health workers share information with health educators and healthcare providers in order to create new programs or adjust existing programs to better suit the needs of the community. This job is also expected to grow 11 percent between 2018 and 2028, much faster than the national average growth rate for all jobs.
Public Health Researcher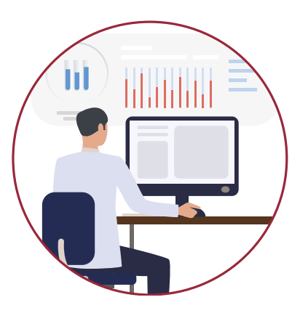 Researchers in the field of public health compile and analyze data so they can promote public health and education. They may conduct research through survey campaigns or community health analyses. These professionals' research findings and the education programs that result, frequently influence health care policies and regulations.
Look to Your Future with an MPH in Public Health
The job outlook is bright, no matter where you land in the public health career field. Many of the careers within this discipline have anticipated job growth rates that are much higher than the national average. The driving growth factors in this field include nation-wide efforts to improve health outcomes, reduce healthcare costs, and raise community awareness about healthy behaviors and the preventative health services available.
There is a wide range of salary projections for MPH degree holders, depending on job type, location, and experience, but average starting salaries in the field of public health usually fall in the $48,000-$65,000 range. Additionally, public health professionals with a master's degree can generally expect to earn 50-75 percent more over their lifetime than those with a bachelor's degree alone.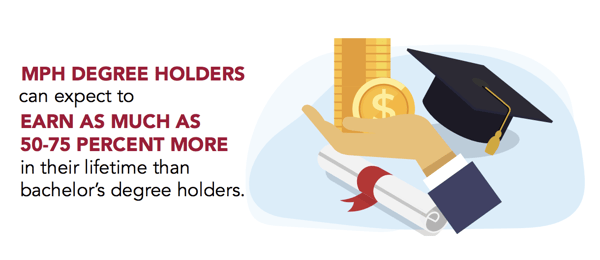 Join the Community of Public Health Experts at SHU
It's not just about helping communities and governments mount a fair and equitable response to the coronavirus or future large-scale public health crises. It's also about helping communities build a foundation of health that will help them live happy and fulfilling day-to-day lives.
If you're interested in helping protect and maintain the health of individuals and communities and supporting public officials during times of health crisis, a master's degree in public health may be right for you. To learn more, we invite you to download our comprehensive resource by clicking below or reach out to us for more information. With your passion for public health and drive to make a difference, we know you'll accomplish amazing things — and we're excited to be a part of your journey!
Get started on your public health career today! Download — A Degree that Makes a Difference: Exploring The Master Of Public Health At Sacred Heart University.