The Master of Public Administration (MPA) program at Sacred Heart University will prepare you to become a leader in public service. With your MPA degree, you'll have a variety of robust career opportunities open to you, and the option to work with non-profit and for-profit organizations in the public service industry.
The SHU Difference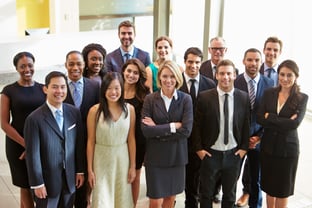 In SHU's MPA degree program, you will learn how to:
strategically manage resources
develop an understanding of the public policy process
apply ethical and legal principles to real-life situations
learn how to effectively address diverse audiences
Each of these skills are vital for the projected demand of emergency management personnel, a career anticipated to grow 6 perecent by 2024, with a median annual wage of $70,500 according to The U.S. Bureau of Labor Statistics. Recognizing the need and growth within the industry, Sacred Heart also offers reduced MPA tuition for First Responders.
Program Benefits:
With the choice of on-campus and online classes, SHU facilitates the learning style that fits you best. The MPA can be completed in one year of full-time study or two years part time and is offered in a hybrid format of both on-campus and online courses. In addition, as an MPA student, you will participate in client-based projects and have access to the SHU Polling Center for conducting survey research on public policy issues.
Sample Full-Time Plan of Study
Sample Part-Time Plan of Study
To learn more about the curriculum, admission requirements and financial assistance information, please fill out the form to speak with an admissions counselor, or download our program brochure.