Master of Public Health (MPH) Program Brochure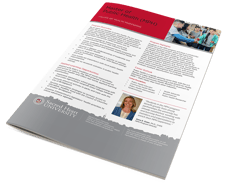 Sacred Heart University's Master of Public Health program has a great deal to offer prospective students interested in enhancing health care and quality of life in the community. This program teaches students how to critically examine factors that influence health, and is grounded in the philosophy of improving health care for all. Our program brochure will give you an overview of what you will gain from pursuing the Master of Public Health program at Sacred Heart University.
Our brochure explains the program in more detail and highlights the following:
Curriculum
Admission Requirements
Financial Assistance Information
Fill out the form, and your free Master of Public Health program brochure will be emailed to you today!